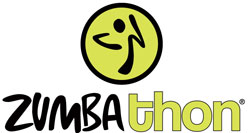 Note: Zumba instructor Kristina Ellis is a westofthei.com sponsor. — DH
Zumba instructor Kristina Ellis is hosting a Zumbathon for Juvenile Diabetes Research Foundation on Friday, April 26, from 7 to 9 pm at Central High School, 24617 75th St. Paddock Lake.
The Zumbathon will include a live DJ, Licensed Zumba Instructors, amazing drawings, silent auction, and more. This event is for children 12 years old and older (if under 18 a guardian is required at check-in). Bring comfortable workout attire, towel. Water will be available for purchase during event. $15 per participant paid in advance by April 19;  $20 per participant at the door (after April 19).
For more details and to purchase tickets online: http://Kristinaellis.zumba.com