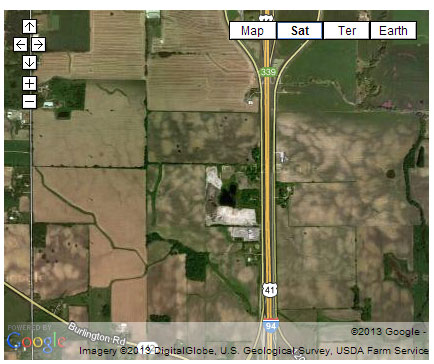 The Paris Town Board voted favorably on several actions Tuesday night related to an electrical substation proposed by We Energies.
The site is a 8.78 acres of a larger parcel at approximately 1606 120th Avenue.
First the board adopted an amendment to the Multi-Jurisdictional Comprehensive Plan for the Kenosha County designation for  approximately 4 acres of the 8.78 acre parcel to change from "Farmland Protection" to "Governmental and Institutional". The balance of the proposed 8.78 parcel is currently designated as Business/Industrial.
Second, the Town Board concurred with the Paris Planning Commission's recommendation to rezone 8.78 acres of tax parcel 45-4-221-134-0100 from A-1, Farmland Preservation to I-1, Institutional district and C-1, Lowland Conservancy district. The county will have the final say on the rezoning.
Third, the Town Board concurred with the recommendation from the Town of Paris Planning Commission for a Conditional Use Permit to allow construction and operation of the electrical substation with certain added conditions. On advice of their attorney, the board also required the Conditional Use Permit and its conditions to be recorded and therefore available for neighboring land owners to reference.
The board also received a certified survey map from We Engeries, though that was not required.
No time frame was offered by We Energies officials present at the meeting for construction to begin at the site.