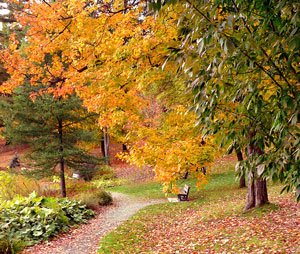 Bristol will be designated a Tree City USA this year, Randy Kerkman, village administrator, said at Monday's Village Board meeting.
The title, conferred by The Arbor Day Foundation, would be helpful in obtaining loans that could be used to develop the nature park planned for property south of Highway 50 and east of Highway 45 that will eventually all be village park land, Kerkman has said. The board decided to take the steps necessary to earn the designation last year, but did not complete all of the requirements in time.
But Kerkman said he was recently notified that the title was for sure this year. An official ceremony is set to take place at the April 22 Village Board meeting. The village's Arbor Day ceremony, which is required of Tree City USA's, will be April 27 and include planting trees in the Cherry Vista Dells subdivision.
Village official have stressed in the past that the pursuit of Tree City USA status required no new expenditures by the village.