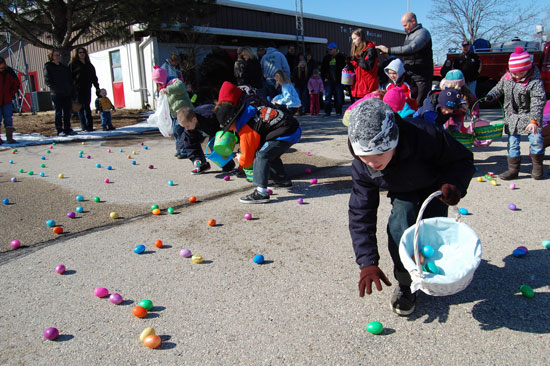 The Town of Wheatland Fire Department Auxiliary hosted its annual Easter Egg Hunt today at the fire station in New Munster.
Participating children, up to the age of 10, were able to collect plastic eggs filled with candy and prizes.
Snow still on the ground and relatively cool spring temperatures were no hindrance to the activities at all. Younger children picked up their eggs inside in the fire equipment bays. Older children picked up eggs outside on the edge of the parking lot in front of the fire station. Only a few were actually on snow.
Here are some more photos of the fun (click link below):