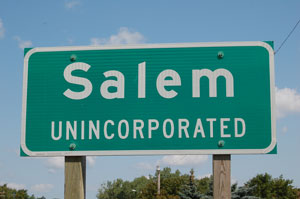 A special Salem Town Board meeting set for Tuesday to consider an agreement to provide emergency medical services to Silver Lake has been cancelled.
The reason for the cancellation was not immediately available.
The timing of the meeting is key. On Wednesday, the Silver Lake Village Board approved contracting with Salem for EMS services. The current contract for EMS with Silver Lake Rescue Squad Inc. expires at the end of March.
UPDATE 11:30 a.m. — I was able to catch up with Salem town Chairman Diann Tesar at the town's Easter Egg hunt event at Community Park. She said she has  no plans to reschedule a special meeting next week. The matter could wait until the Salem board's next regularly scheduled meeting on April 8. However, if Silver Lake finds it is going to be without EMS in the interim, she would then schedule a special meeting.