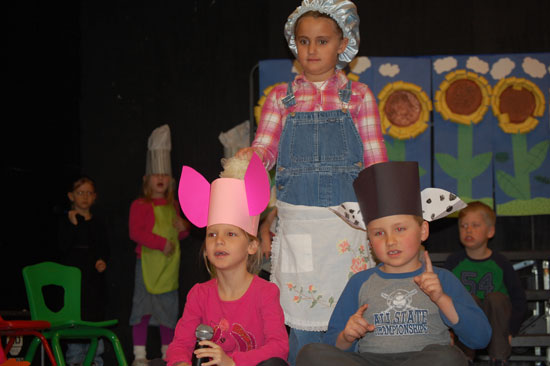 Paris School students have been reading about farming and related topics as this year's all-school literacy unit.
Students have been demonstrating and building on their knowledge with a wide variety of activities including building a number of different models and decorating a hall with a all sorts of farm related project. Earlier in the week, students visited four local farms for a first hand view.
The activity culminated in an all-school program Thursday. Each grade prepared something related to the unit to share with the group, said Margie Blair, the school's reading specialist who coordinates the reading unit.
Here are some video highlights of some of the younger grades contributions to the assembly:
Click the continued link below for more photos from the assembly and of the projects and decorations around the school: