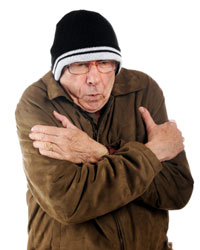 The National Weather Service has issued a winter weather advisory for our area until 10 a.m.
The advisory calls for gusty winds of 20 to 25 mph to cause snow drifting. North soputh roads should be the most effected.
With gusts as high as 35 mph, that wind also will be cooling off how cold it feels outside today. The high temperature is expected to reach just 27 and wind chill values could be between -5 and 5.
Wednesday — you know, the first day of spring — doesn't look much better. The forecast high is 20 degrees and winds again in the 10 to 20 mph range will bring wind chills of -5 to 5 degrees.