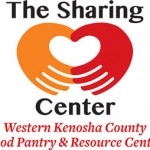 An Easter Dinner Buffet and Fundraiser at Local Folks Restaurant,  39601 – 60th St., Slades Corners, will benefit The Sharing Center in Trevor.
The event will take place March 24 from 3 to 7 p.m.
Menu will include ham and baked chicken with all the trimmings and dessert. Dinner is $10 per person, $8 for Seniors, Kids 10 and under free.
There also will be raffles, a pie auction and a 50/50 raffle.