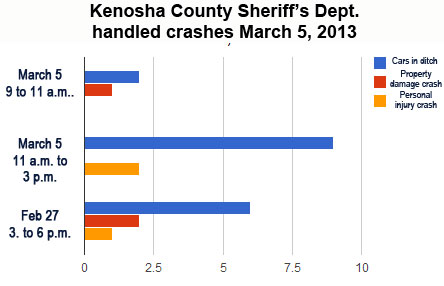 The steady snowfall throughout the day seems to be starting to impact the condition of local roads, the Kenosha County Sheriff's Department reports.
Sgt. Bill Beth, department spokesman, gave this report on road conditions as of  6:15 p.m.:
Kenosha County continues to see poor driving conditions. Snow is accumulating on side roads. State Highways vary between slushy and snow covered. All roads are very slippery.