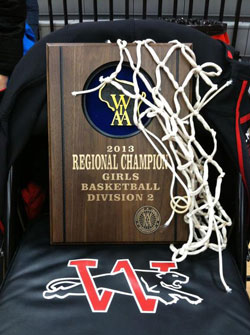 The Wilmot Union High School girls basketball team advanced to Division 2 WIIA sectionals after a victory over a 64-60 victory against Stoughton Saturday night.
On Friday, Wilmot had defeated Ft. Atkinson 46-32 in their first round regional game.
Next up for Wilmot is Milton. The game will take place at Burlington High School at 7 p.m., Thursday, March 7.
Here's a link to action photos of the team from the school's Flickr site.