Kenosha County fans of "Chicago Fire" might see a couple of local faces if they watch with a careful eye.
In addition to Bristol Firefighter Chris Klemko serving as an extra on the hit television show, Kerrie Neumann, Firefighter/EMT and Jim Coppleman, fulltime Firefighter/Paramedic, for the Town of Salem also served as extras.
While it isn't the most financially rewarding gig, or the most glamorous, it is a lot of fun, explained Neumann who answered a Facebook request for firefighters of all ages to serve as extras at a banquet scene for her favorite TV show, Chicago Fire. After emailing a photo of she and her husband Bob, and listing her qualifications, Neumann was surprised when the phone rang, just five minutes later.
"It was someone from casting," she said. "He asked if I would be available for a different assignment on Chicago Fire. I was so excited! My husband Bob played a detective, (but his crew didn't get on TV) and I played an EMT. I was one of four EMTS and the only female out of 48 extras."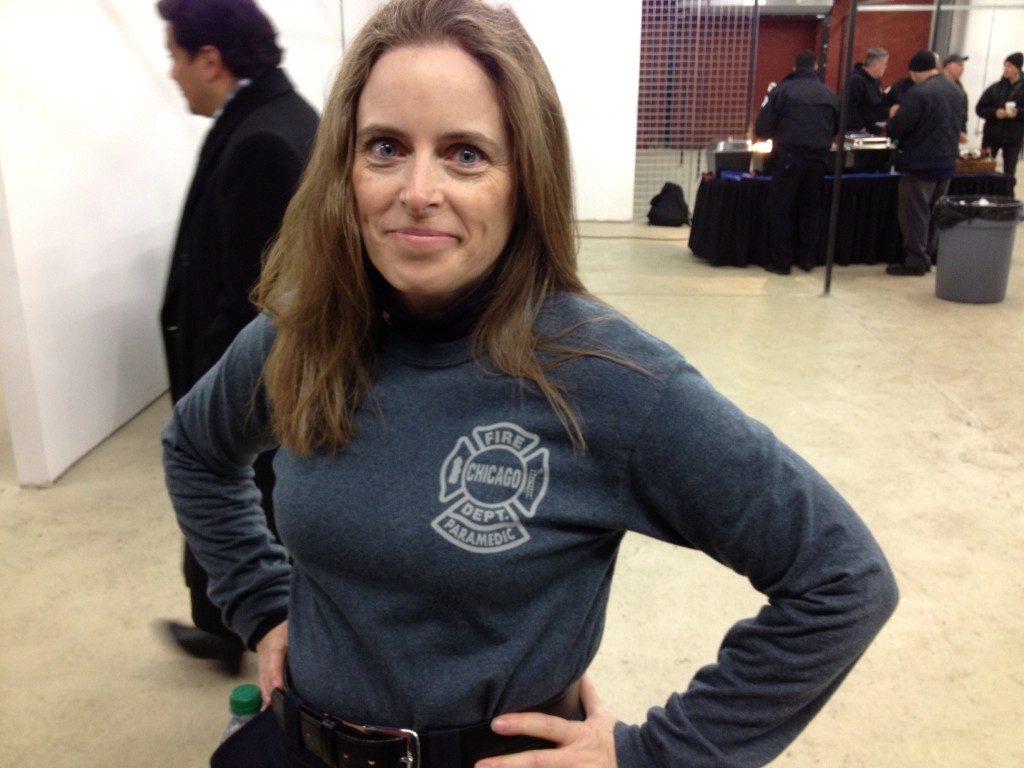 The early morning shoot began in a holding area in Chicago where they went to wardrobe. Neumann received a Chicago paramedic shirt and jacket, as well as a "bunker" jacket.
"On the way to wardrobe I said 'Good morning,' to Chris, who plays Mouch and David, who plays Herman—Nice guys," she said. "We were then taken to a church for another holding spot for a bit."
After getting a radio and oxygen bag, and waiting for another hour for the remainder of the firefighters, Neumann spent the next 6 ½ hours in the cold rain, shooting the scenes for the episode's bomb scene.
"It is amazing how 6 ½ hours can be cut into 5 minutes," she said. "I had a great conversation with David Eigenberg during a break in the snack tent. He was a very nice guy and I was referred to as 'the real deal.'"
Although Coppleman knew little about "Chicago Fire," his wife Lisa is a big fan. After seeing Neumann posting on Facebook about the show needing extras, she talked him into submitting his picture. Within 12 hours, he received a phone call that he and his wife would be used for the banquet scene in the February 27 episode.
 While he wasn't certain what the day would bring, he had no idea that his skills as a Firefighter would be utilized on the set.
 "We had an early start for makeup and wardrobe. We had to move to the back of the room for people coming in," said Coppleman. "At the end of the room was a curtained off area where the stars came in to have their makeup done. As we were sitting in the back of that room, I heard a noise that sounded like a rattling garbage can with bottles in it."
Looking around for the location of the noise, Coppleman noticed water rolling from under the curtain and went to investigate. As he turned the corner near the curtain, a large amount of water was flowing from under some double doors in the room. There was a woman sitting just five inches from the water-ready to plug in her curling iron.
"I tapped her on the shoulder and told her to look out for the water, but she only heard water and said 'thank you,'" he explained. "I saw her moving the cord to plug into the wall and got nervous, so I picked her up off the carpet and moved her."
Angry, the woman yelled a few expletives to Coppleman, but stopped when he pointed to the water. Realizing that  electrocution was a possibility, she thanked him profusely.
"After that I went to the double doors, opened them and realized that there was a charged hose that was spraying water all over," he said. "Someone must have hooked the hose and hit the quarter turn valve accidently. I got soaked as I grabbed the hose and shut it off."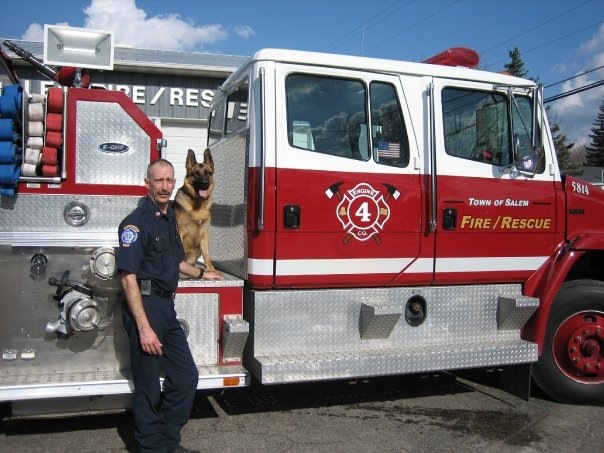 Because of his efforts, it was too late for Coppleman and his wife to appear in the banquet scene, which didn't go over very well with Lisa. However, after he was congratulated for being the off camera star, the couple ended up with a better role than anticipated.
"We ended up being minglers and my wife got with mingle with the stars, so she was very happy," he said.
While the days were long, and the pay was low, Coppleman and Neumann found the experience interesting. Both have sent in their photos with hopes that they will serve as extras in upcoming episodes.