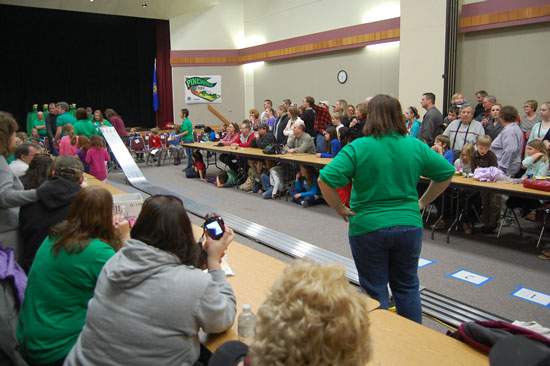 Kenosha County 4-H held its Fourth Annual Pinewood Derby Monday night at the Kenosha County Center in Bristol.
4-H Club members from throughout the county got a chance to finally see the homemade vehicles they have been working on in action. Participants competed against each in several age based classes. There also was an adult class for the big kids.
In each class, trophies were awarded for first, second and third fastest as well as the slowest car. Each class also had a best of show award granted on appearance.
Here's some video of the action: