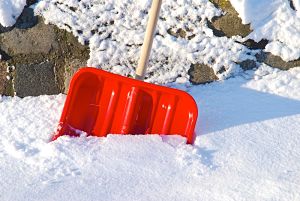 At about 6:30 a.m., we are recording about 3.5 inches of snow on the ground at westofthei.com headquarters in Paddock Lake. That's on the low end of the 3 to 5 inches forecast for last night.
The snow has stopped falling for now but the National Weather Service forecast suggests we could be in for some kind of precipitation yet today. There's a chance of freezing drizzle and snow before noon and then snow after that. Daytime accumulation of snow of less than a half inch expected.
A winter weather advisory continues until 6 p.m.
There's a 40 percent chance of more snow tonight and a 20 percent chance tomorrow with no significant accumulations expected.
Temps will continue to be around 30 during the day and in the 20s at night.