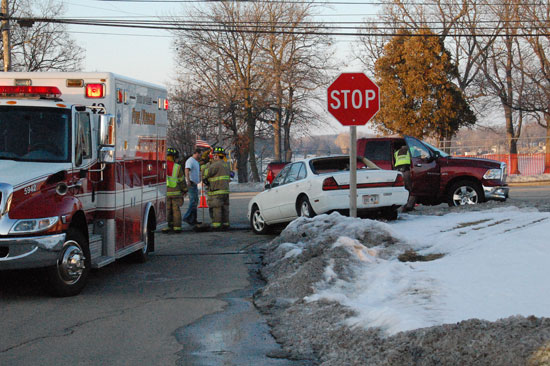 At about 4:25 p.m., Salem Fire/Rescue units are responding to a report of a crash in the 24200 block of Highway 50 in Paddock Lake for a multiple vehicle crash.
Deputy on the scene reports one vehicle is leaking  large amount of fuel.
UPDATE 4:57 p.m. — Back from the scene: Crash involved a car and a pick-up truck. Scene was right at the 242nd Avenue and Highway 50 (75th Street) intersection. Right-hand eastbound lane is blocked but traffic is being allowed to flow around the crash in the left lane. Deputy was calling for at least one tow. Apparently two people were transported to local hospitals.