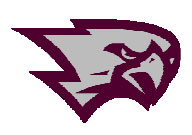 The Central High School Forensics team won 1st place out of 19 schools at the CHS Forensics Home Tournament this past Saturday.
Winning individual honors were: Cathi Edwards 3rd place in Four Minute; Annaliesa Potter – 1st place in Moments in History; Mike Hibbard – 3rd place in Oratory; Jeff Teumer and Matt Karas – 3rd place in Play Acting; Mackenzie Bevry – 3rd place in Prose; Leah Holloway – 3rd place in Special Occasion;  and Becca Lamp – 3rd place in Storytelling.
The team was Southern Lakes Conference champions last year and also won the Excellence in Speech Award from the Wisconsin High School Forensics Association.