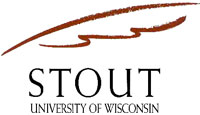 Local students from the area graduated from UW-Stout in December.
Joseph Michael Bryzek of Bristol received a Bachelor of Science in Management.
Thomas Eric Sims of Trevor received a Bachelor of Science in Business Administration.
UW-Stout, Wisconsin's Polytechnic University, is a special mission university in the UW System. The university has a long-standing reputation of serving business, industry, education and the helping professions through its specialized educational programs. Enrollment this year is 9,357.