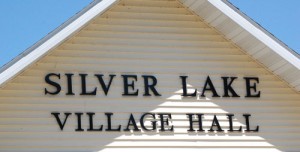 The Silver Lake Ethics Commission will meet Tuesday to consider a complaint against three village trustees.
The complaint was filed by resident Ralph Jankovic. In his letter, dated Jan. 11, Jankovic charges that Trustee Sue Gerber has been improperly voting on matters regarding the village's contract with Silver Lake Rescue Squad Inc. because her son, Dan Gerber, is the private corporation's president. Jankovic see this as a conflict of interest. He also alleges that Trustees David Snow and Michael Decker acted improperly by meeting with Silver Lake Rescue Squad Inc. representatives without notifying village President Jeff Albrecht and/or Trustee Cyndy Schwebke, chairman of the Emergency Government Committee.
Here is Jankovic's entire letter. It was obtained by westofthei.com through an Open Records Request.
The meeting will take place at 7 p.m. at Village Hall. The meeting's agenda says the group will elect a chairman, discuss the letter and discuss and possibly act regarding investigative actions.
An effort to have the village contract with Salem Fire/Rescue for emergency medical transport service instead of its long standing contract with Silver Lake Rescue has been a contentious issue over the last few months.
Note: As a couple of commenters have pointed out, Ralph Jankovic is Trustee Cyndy Schwebke's father. I should have included that in the original post. — DH