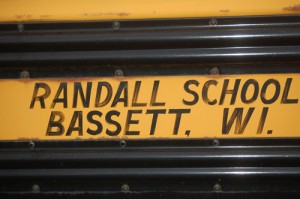 Randall Consolidated School will hold registration for 4-Yr-Old & 5-Yr-Old Kindergarten on Tuesday, Feb. 12, from 9:00 a.m. until 2:00 p.m.
Registration will be held in the Jr. High lobby of Randall School. Parents are required to bring their child's original birth certificate, up-to-date immunization info., and proof of residency if this is first child at Randall.
Screening appointments will be made at registration. Screenings will be held on Wednesday, March 13 and Thursday, March 14. Children entering 4-K must be 4-years old by September 1, 2013 to enroll. All incoming 4-K students are to be screened. Children entering 5-K must be 5-years old by September 1, 2013. Children entering 5- K only need to register and participate in screening if they are not currently enrolled in Randall's 4-K Program. There will be Open House Sessions for incoming 4K and new 5K students and  their parents on Tuesday, February 26. 4K session begins at 5:30 p.m. The 5K session begins at 6:30 p.m.
Please contact the school at 877-3314 or 537-2211 if you have any questions.