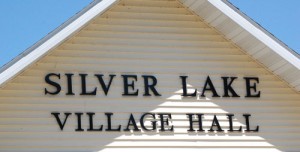 Silver Lake will be rerouting a storm sewer line that now is located under a residence on North Riverside Drive.
The Village Board on Wednesday approved a Letter of Understanding with engineering firm Crispell Snyder for the project. The engineering work and permits are estimated to cost between $11,000 to $13,000.
Trustee Pat Dunn said the existing line has become plugged. However, cleaning it out might damage the foundation of the home.
Instead the village plans top abandon the portion of the line that is under the home and put in a new line at that point.
Typically, house are not built over such lines.
The vote to approve the letter was unanimous with Trustee Michael Decker absent.