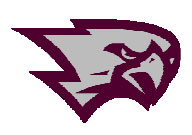 Central High School will hold an 8th Grade Orientation Night on Wednesday, January 23rd, from 6:00-8:40 p.m.
Administrators and guidance counselors will begin the evening by presenting general information and explaining required course placements. Parents and students will then have an opportunity to hear additional presentations regarding various elective courses. Students will also have the opportunity to learn about the many extracurricular activities available at Central.
If you have any questions or concerns, please call Keith Olsen, Guidance Director, at 843-2321, ext. 240.