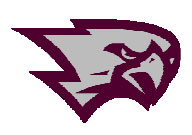 Central High School's spring election ballot will not have any apparent races, but that might change if multiple write-in candidates enter the race.
The board, which has geographically defined seats, will be filling the Brighton  and Bristol seats this spring. Charlene Brandes, the Brighton incumbent, has filed candidacy papers and is running unopposed. Don Kurtz, the Bristol incumbent, filed non-candidacy papers in December. However as of the candidacy papers filing deadline Wednesday at 5 p.m., no one filed papers to run for that position. Therefore, the position will be filled by the write-in candidate that gets the most votes.
Any interested write-in candidates are welcome to contact Kim Hole, administrative assistant in the district office, at 262-843-2321 Extension 247 or hole@westosha.k12.wi.us, for details.