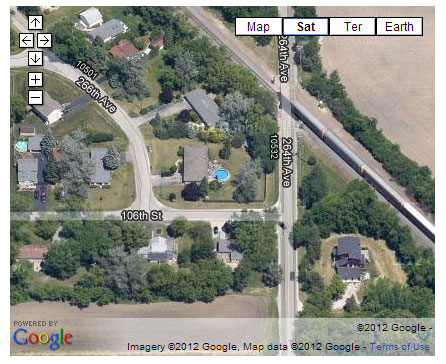 A 68-year-old Northbrook man later died after becoming unresponsive while driving on Highway W near the state line on New Year's Eve.
From a statement from the Kenosha County Sheriff's Department:
Deputies responded to a report of unresponsive motorist in the 12400 block of CTH W. Victim, William Darnall (M/W 68 YOA), was driving and became unresponsive while the vehicle was accelerating. His wife, Pam Darnall, steered the vehicle into the ditch and stopped the vehicle. There was no damage to the vehicle. The couple's sons were following and stopped to get William out of the vehicle where Pam started CPR till rescue arrived. William was transported to St. Catherine's Hospital where he was pronounced dead at 8:48 p.m. … The family had just ended their visit to the Wilmot tube hill and were driving home to Northbrook, IL. … Reports are pending.
Our original post regarding this incident at first called this incident a crash. The sheriff's department does not consider the incident a crash because there was no damage to the car and the medical issue was not caused by the car going off the road, said Sgt. Bill Beth, KCSD spokesman.
Related post