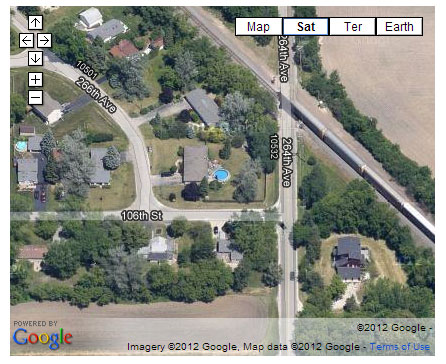 A fire that started in the kitchen of a Trevor home on Monday may have been caused by an electrical malfunction.
The residents of the home in the 26400 block of 106th Street in Trevor  came home from a shopping trip at about 2:43 p.m. and observed smoke coming from the home.
Damage in the home was most concentrated in the area of the kitchen, according to a sheriff's department report. The cause of the fire did not appear to be suspicious.
By the time a deputy went inside to view the scene after the fire was out, the kitchen ceiling had burned away, ceiling rafters above the stove were almost burned away and other parts of the roof decking and roof peak near the kitchen were burned or damaged.
One resident of the home who had run into the house briefly was transported to a local hospital for the treatment of smoke inhalation but was expected to be released without being admitted, the report said.
Salem Fire/Rescue was the command fire department at the scene.
The sheriff's department report said seven dogs lived at the residence with a deputy finding three deceased dogs inside.