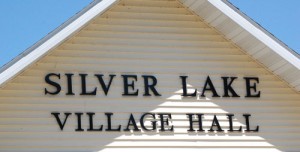 There will be plenty of election activity in Silver Lake leading up to the spring election on April 2.
With candidacy filing closing today at 5 p.m., enough candidates filed to require primaries for municipal judge and trustee and a contest for village president as well.
Jeff Albrecht and Sue Gerber will face off for president. Albrecht is the incumbent president and Gerber a village trustee.
The eight candidates who filed for three open trustee seats (at large) are:
Soti Wilber, an incumbent.
Mike Decker, an incumbent.
Pat Dunn, an incumbent.
Nancy Barranco, a former trustee.
Carolyn Dodge.
Roger Johnson, a former village president and former county supervisor.
Chris Sarver.
Barb Ironside, a former trustee.
With three trustee seats to be filled, a primary will be needed to narrow the field to six candidates. The primary will be held Feb. 19.
Three candidates filed to run for municipal judge. The office is currently being filled by a substitute after David Engstrom died Nov. 29. Running for the office will be Pat Dunn, Marlene Engstrom and Vickie Galich.  Dunn is a current village trustee who is running for re-election to that office as well. Engstrom is a former trustee and Engstrom's widow.
Three candidates means a Feb. 19 primary will needed to trim the field to two candidates.