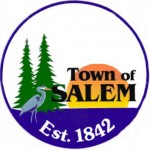 Salem will have a contested race for town supervisor in the April 2 election.
With two seats to be filled, three candidates filed candidacy papers by the 5 p.m., today deadline: Dan Campion, Ted Kmiec and Kyle Christensen. Campion and Kmiec are incumbents.
Incumbent town Chairman Diann Tesar was the only person to file candidacy papers to run for that position.