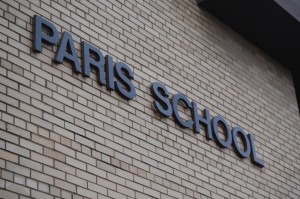 Paris School Board member Lisa Ashmus has filed non-candidacy papers for the Paris School Board of Education, district administrator Roger Gahart has announced.
Ashmus has been saying publicly she intended to not run for re-election in April, but filing the non-candidacy notification makes it official.
The other incumbent, Deanna Krumm, did not file non-candidacy.
Those wishing to run for school board have until Jan. 2 to gather petition signatures and file the required paperwork.