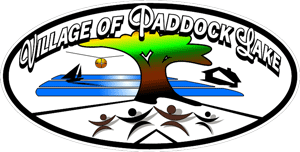 If you've been contemplating running for village office in Paddock Lake but hesitated because you didn't want to face an incumbent, this is the year you've been waiting for.
Today is the deadline for the filing of notifications of non-candidacy for positions to be selected in the April 2, 2013 election.
In Paddock Lake, all of the incumbents have filed those papers, signalling that they do not intend to run for re-election.
The incumbents are President Marlene Goodson and Trustees Chris Bucko, Jake Hansen and Patricia Warner.
Those wishing to run for those offices will have until Jan. 2 to gather petition signatures and file the required paperwork.