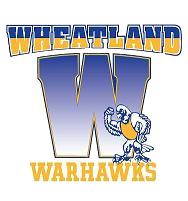 Wheatland Center School has announced that Thursday after-school activities have been cancelled, due to expected severe weather.
District administrator Jason Tadlock said in a phone and email message:
Due to the winter storm warning that has been issued for tomorrow afternoon, Thursday December 20th, we are cancelling all after school club and sport activities associated with the school. Outside organizations that use space in the school will make their own decisions regarding whether or not to cancel their events. If the weather warrants a school day cancellation on Friday, you will be notified by phone, email, and text as soon as the decision is made. All Central and Wilmot feeder schools, as well as the high schools, make the decision to cancel or delay school starts together. We work very closely with the county, Dousman Busing, and other area leaders when making the decision to stay open or cancel.