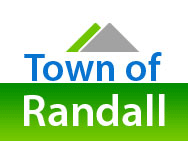 When the public can do business at Randall Town Hall in Bassett won't change, but who helps you with your business may, depending on when you arrive.
The Randall Town Board Thursday agreed to change work schedules of Clerk Phyllis Kaksin and Deputy Clerk Barb Reynolds.
Chairman Bob Stoll explained that he wanted to have Kaskin begin working four days a week, Monday through Thursday.
So the office's open hours would not have to change, Reynolds will now work more of her hours on Friday. Reynolds total hours will not increase.
The changes will result in no change in pay for Kaskin or Reynolds, since both are paid salaries, not on an hourly basis. The new schedule will take effect Jan. 1.
During discussion of the changes, Supervisor Mike Halvorson raised the possibility of decreasing the office's open hours in the future, citing the example of Brighton which only has open town office hours Monday, Wednesday and Friday from 2 to 5 p.m.