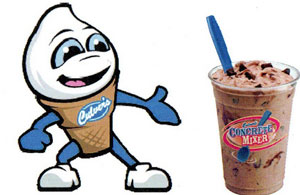 Culver's and Youth As Resources are teaming up to help support youth-led Service Projects in Kenosha County.
Culver's of Pleasant Prairie (I-94 and Hwy 165) will donate 10% of the sales profit brought in between 5 to 8 pm on December 13, to the Youth As Resources Endowment. Please let staff know you are dining-in or driving-thru to support this event.
Kenosha County Youth As Resources is a grant-giving program which funds youth-designed, youth-led community service projects in Kenosha County. Youth groups may apply to Kenosha County Youth As Resources for small grants of up to $500 which may be used to purchase supplies for the project. Youth board members, with guidance from adults, determine projects they believe will address a need in their community.
Over $30,000 has been distributed to Kenosha County youth-led service groups since 2005. More than 3,000 youths have participated in these projects.