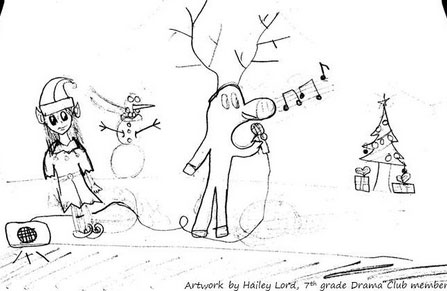 The Salem School Booster Club's Drama Club will present "Shimmering Star Search", A Christmas Musical by Susan Lauderdale, on Thursday, December 13 at 6:30 pm at Salem School.
See what happens when a singing competition held at the North Pole threatens to ruin Christmas! Those pesky rappin' reindeer are back alongside some adorable elves, some familiar song judges, and perhaps an appearance by a jolly old man in a red suit. You won't want to miss this fun spirited show put on by a bunch of talented young actors and actresses.
Adapted and directed by Kim Erber. Admission is $2 Adults/$1 children or an unwrapped new toy donation for The Sharing Center!
Salem School is located at 8828 Antioch Road (Highway 83), Salem.