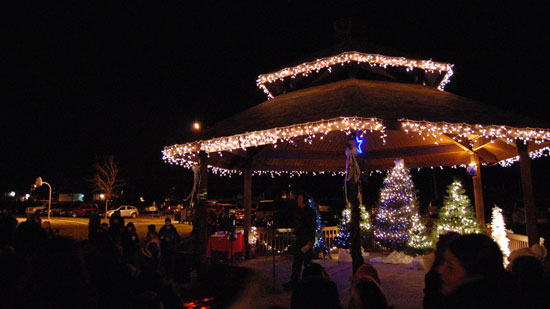 The second annual "Lighting of the tree at People's Bank Gazebo" took place in Silver Lake's Schmalfeldt Park Saturday evening.
Attendees were treated to a display of lighted trees in the gazebo as well as refreshments. Participation from the crowd was strong in singing songs of the season.
Here's some video of the big moment:

Coloring contest winners also were announced.
The event was hosted by Silver Lake Community Baptist Church and the Silver Lake Citizens for Growth.