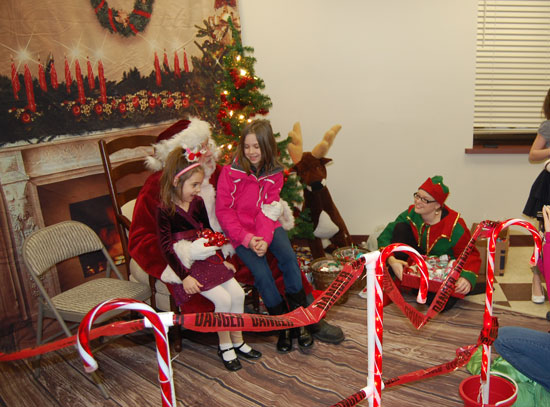 The Randall Fire Department hosted its annual breakfast with Santa event at Fire Station No. 2 in Bassett on Sunday.
Attendees were able to visit with Santa, take a closeup look at the fire equipment and enjoy a hearty breakfast. Added this year to the sausage, pancakes and two kinds of eggs was biscuits and gravy.
People at the station at about 9:30 a.m. got a first hand look at how firefighers respond to a call when Randall was toned out to respond with its ladder truck to Lakewood School while the event was going on.
The fire department accepts donations for the breakfast, but breakfast is free to anyone attending.