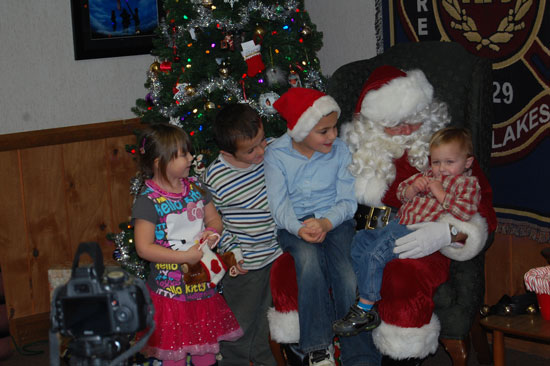 Santa visited with youngsters at the Twin Lakes Fire Department Station on Saturday.
Young people had a chance to talk with Santa, get their photo taken with the guest of honor and get a toy. They — and their parents — also could enjoy refreshments.
While they were waiting, kids were able to color and take a close-up look at the fire trucks.
The event was sponsored by the Twin Lakes Vol. Fire Dept and Rescue Squad.