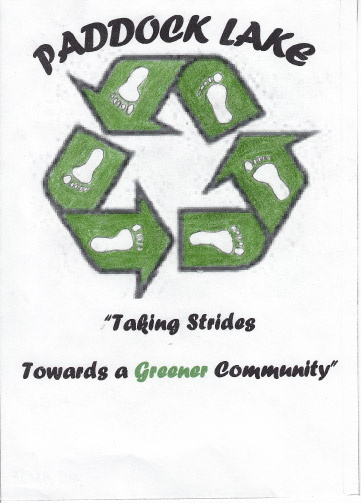 Paddock Lake residents can look forward to a little lower quarterly refuse charge in 2013 thanks to a rebate program enacted by the Village Board Wednesday night.
Under the program, money received by the village from its recycling contractor, John's Disposal of Whitewater, based on the amount of recycling received from residents will now be divided by the number of waste customers in the village to reduce the quarterly refuse charge, explained Trustee Terry Burns, chairman of the Health, Welfare & Recycling Committee.
Currently the funds are not directly applied to residents refuse bills but used for other general purposes, such as leaf pick-up, said Tim Popanda, village administrator.
Village officials expressed the hope that seeing the rebate on their sewer/refuse bill may provide residents with an incentive to recycle more.
"The idea is how to get people to recycle better," Burns said. "You give them a rebate."
The program will be reset each year based on what is received in the previous year. For example, based on recycling collection from January through October 2012, each home would see about a $12.60 annual rebate.
Trustee Jill Smart said the program will be accompanied by renewed recycing education aimed at residents.
Popanda encouraged residents to step up their recycling, especially of paper and cardboard.
"If it's paper, put it in your recycling," Popanda said, pointing out that John's does any sorting.