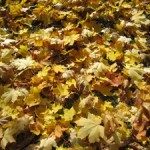 Providence Catholic School will be hosting a Fall Fest which will consist of a craft and vendor fair on Saturday, Nov. 17 from 11:30 a.m. to 3:30 p.m.
This event will take place at St. Francis Xavier Parish, 1714 240th Ave., Brighton.
Following is a list of some of the vendors that have signed up to participate: Creative Memories, Gifts in a Canister, Lia Sophia, Mary Kay, Miche Bags, Norwex, Salt of the Earth, Tastefully Simple, Thirty-One Gifts, Tupperware, Wick and Woods, Wild Tree and more.