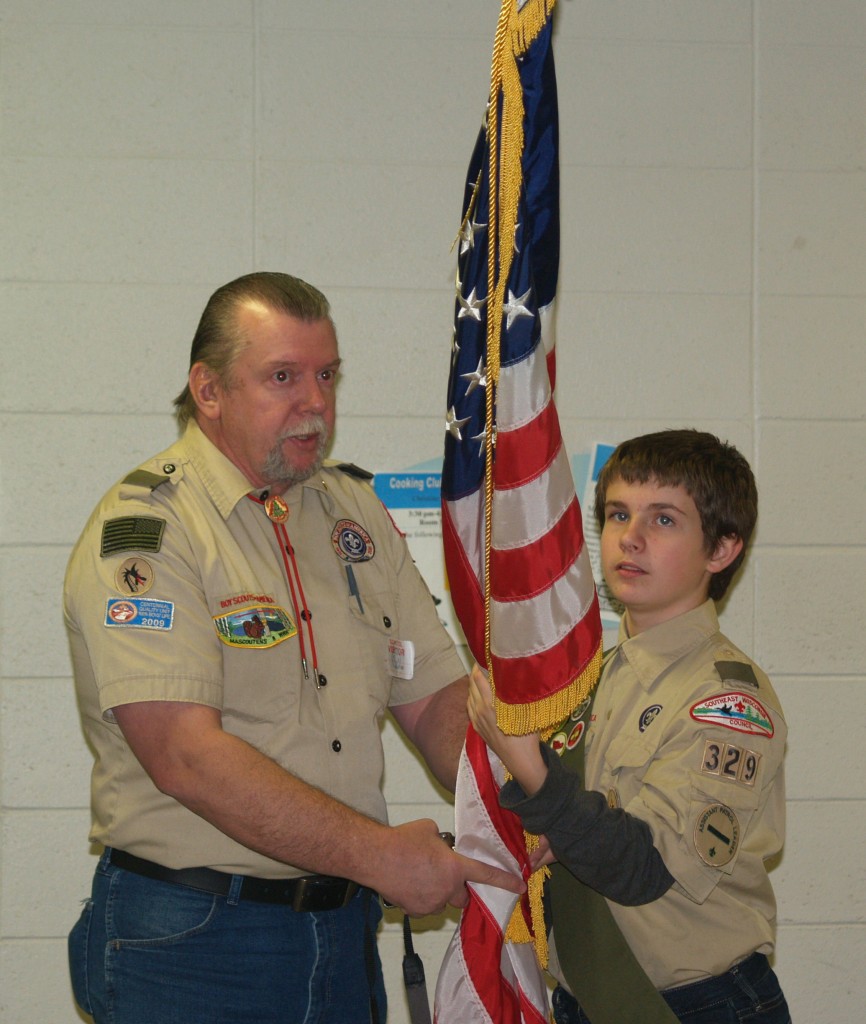 With Veterans Day falling on a Sunday this year, students at Salem Grade School honored five veterans today.
Two of them, Verle Swenson, US Navy, Retired and Steve Kolas US Air Force/Army, Retired, are World War II Veterans.

Students Sara Parker, Riese Mosback, Courtnee Bader, and Shawna Vermilyer performed a skit defining the meaning of Veterans Day and that it is a time set aside to honor all men and women, both living and deceased, who have served in the United States Armed Forces.

Verle Swenson served as a machinist aboard the USS Montauck for 2 ½ years in the Pacific during WW II.
"I also worked as a minesweeper for 17 months, during the Korean War," he told students.
Encouraging the kids to respond with a unanimous 'Hoorah," Al Garcia, US Navy, Retired, spoke to students about the importance of serving America, the love he has for our country, and the importance of protecting freedom. He also put into perspective the size of the aircraft carrier he served on during his 23 years with the military.
"The ship was 1200 feet long and about 120 feet high," he said. "And there were about 5000 people aboard the ship—that is like five, Town of Salems on there."
John Capra, US Air Force, Retired, was moved to tears as he shared the number of men and women who have served the country since the Civil War.
"More than 900,000 men and women from Wisconsin have served our country since the Civil War to today," he said. "Being a Veteran means more than medals, stars and stories. It means that some are willing to put their lives on the line as collateral for your freedom, so our country can stay free for generations to come. The sacrifice means giving up something of value for the benefit of others."
Following speeches by some of the veterans, students Ezra Slater, Logan Hoffman, Jacob Ferias, Michael Monsoon, Jordan Farnsworth, Hannah Andre, and Mackenzie Ruth recited "In Flanders Field," by Lt. Colonel John McCrae and "The Noble and the Brave: A Veterans Day Tribute," by Joanna Fuchs.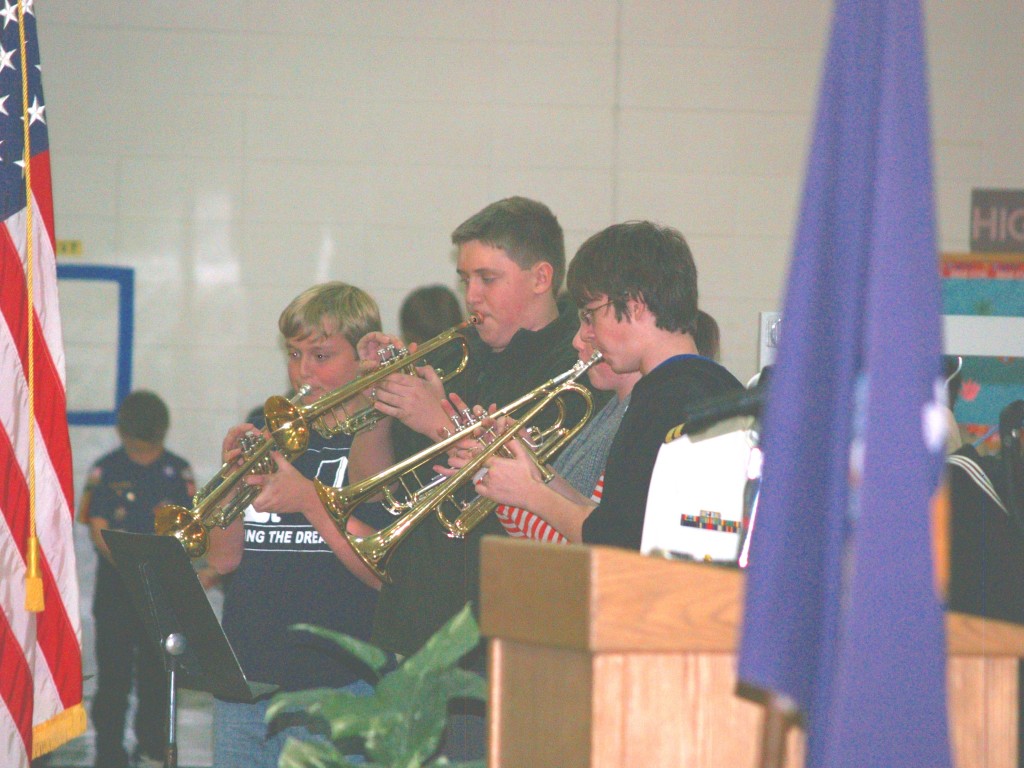 Boy Scouts from Pack 328, Troop 328 and Troop 329 performed Taps and served as Color Guard.