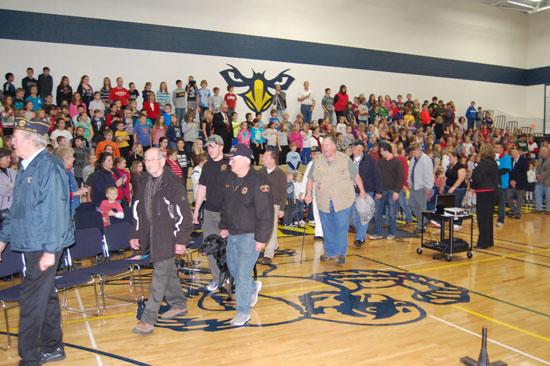 Wheatland Center School held its Veterans Day Assembly Friday at the school.
The assembly included student musical performances, readings and a video tribute to veterans. Veterans attending the assembly told students about their service.
The ceremony concluded with the playing of taps.
Here is some video of parts of the musical performances:

Click the link below to see more photos from the assembly.