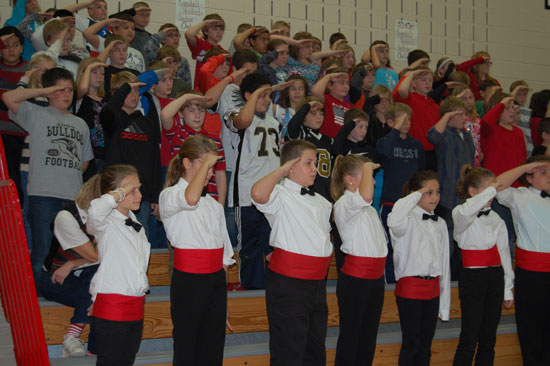 Randall School held its annual Veterans Day Assembly Friday afternoon.
The assembly featured musical performances by students along with readings and a slide show.
The assembly also featured a surprise visit by returning Randall alumnus Josh Lechleitner, a Wilmot High School senior who recently enlisted in the Army and will start basic training early next year at Fort Benning. Lechleitner has two cousins that currently attend Randall.
The assembly is an annual activity at Randall, Steve Bloom, district administrator, called it "one of the biggest things we do here" as far as an annual program.
Here is a video of some of the musical performances: