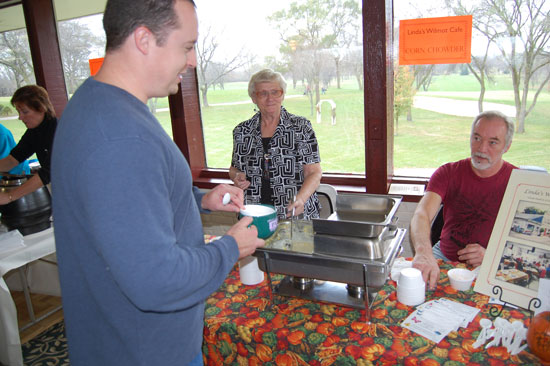 Note:  PATS Services, Inc. is a westofthei.com sponsor. — DH
Meals On Wheels and The Westosha Community Center along with their sponsor PATS Services, Inc. hosted the Bowls 'n' Bakers fundraiser Thursday at Bristol Oaks Country Club.
This soup tasting contest will featured soups from these area restaurants:
Binanti's Taste of Italy – Pasta Fagiole.
Bristol 45 Diner – Split Pea.
Bristol Oaks – Chic Pea and Broken Spaghetti.
Brat Stop – Squash Sip.
Colony House – Beef Vegetable.
Linda's Wilmot Cafe' – Corn Chowder.
Mad Dan's – Cream of Tomato.
There also were baked goods made by local seniors available for sale.
Here are some more photos of the event: