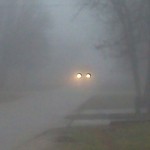 The National Weather Service — not to mention my own cursory observation — says it may be foggy when you get out there this morning.
That fog is followed in the forecast by a good chance of a thunderstorm this afternoon — 70 percent.
The high should be in the low 70s.