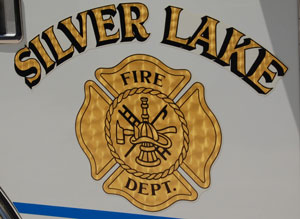 A fire damaged a home in Silver Lake early this morning.
The Silver Lake Fire Department with aid from the Randall, Wheatland, Twin Lakes and Salem Fire/Rescue-Wilmot station responded to the scene in the 900 block of Elizabeth Lane, said Silver Lake Chief Andrew McFarlane.
A estimate of monetary damages was not available this morning. But McFarlane said the home is repairable. No one was at home at the time of the fire.
The fire is under investigation.