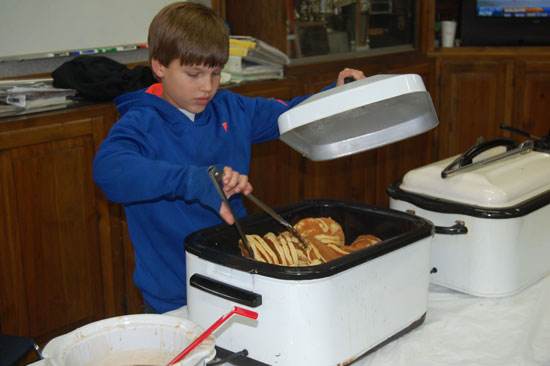 The Town of Wheatland Fire Department hosted its annual pancake breakfast Sunday morning.
Besides eating a hearty breakfast, those attending were able to bid on silent auction items or enter raffles. Kids could pick up fun fire prevention education materials and a trick or treat bag.
Proceeds are used to help with equipment needs for the department.
Among the business recognized for donations were: Fair Oaks Farm, A to Z Refrigeration, RKW, Kim and Jim Swanson, Slades Corners Auto Supply, Julie's Unique Saloon, Luisa's Pizza, Joy Griebel, Kathy's Blooming Creations, PATS Services, Badger Liquors, CJW,, Bob Herda, Carol Shade, Grand Appliance, Beechwood Dist., ASDA Garbage, Scott Forge, Dave's Saloon, Daniel's Insurance, JPK Builders, Ray's Change of Pace.