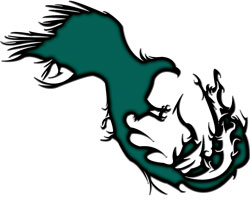 The Wilmot Phoenix prevailed over the Chicago Vipers 28-27 in the GFL Developmental League this past Friday night.
Trion Brown had two scores while Dan Lowes and Troy Lessard both had a touchdown each. Quarterback Mike Crews again led a successful offensive night, this time without the team's top wide receiver. The Phoenix have yet to score less than 27 points in a game this fall. Playing in the late game this week (the field is cut in half to get two games in), the Phoenix defense only had a 40 yard cushion in which to stop the vaunted Vipers offense. Dan Lowes and Chris Cahill again did a great job implementing the new defensive scheme and rookies Kyle Williams and Stone Gattie played well.
Next, the Phoenix will take on the Racine Gladiators in a rivalry match. The teams have played two regular season matches against each other that were separated by a total of eight points. There are two weeks left in the Phoenix's fall schedule.
Please visit Wilmotphoenix.com for more information.