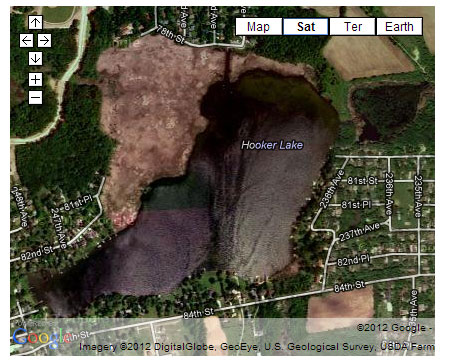 A proposal that would have decreased the amount of slow no-wake hours on Hooker Lake was tabled by the Salem Town Board Monday night.
The proposal would have set new no-wake hours on Tuesday, Thursday and Saturday as from sunset to 10 a.m. The current slow no wake hours on those days are from a half-hour before sunset to 10 a.m.
The new hours passed a meeting of the The Hooker Lake Management District.
Town Chairman Diann Tesar brought the matter to the board. She is secretary of the lake district.
Part of the logic behind the change was that the half hour before sunset was difficult to enforce, said Tesar, who did not vote in favor of the change at the lake district meeting.
"Sunset's a lot easier," Tesar said. "How do you enforce half an hour before sunset ?"
While the move was discussed, no board member was willing to make a motion to put it to a vote. Tesar said she would not make the motion or vote on the matter due to what she felt was a conflict between her town office and lake district position. Town attorney Richard Scholze said there was no legal obligation for Tesar to sit out the vote.
Supervisors Dennis Faber and Dan Campion said they were concerned that the vote at the lake district reflected too small of a sample of the sentiment of people living on and using Hooker Lake. The vote totaled less than 15 people. Supervisor Mike Culat said he felt he needed to do more research on the matter. Supervisor Ted Kmiec was absent.
Culat moved to table the matter and that was approved unanimously. Tesar instructed town Clerk Cindi Ernest to put the item on the next board agenda.