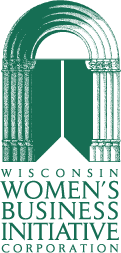 Wisconsin Women's Business Initiative Corporation has announced the following upcoming workshops:
HP: Marketing Plan: Learn the Strengths, Weaknesses, Opportunities and Threats of Your Business! A SWOT Analysis is important for your own understanding of your business and circumstances it will be operating in. It is also really important for sharing with others such as potential investors, partners, lenders or people who can give you feedback about your business idea! MUST REGISTER. No fee. Oct 9: 6-8 pm at WWBIC, 600 52nd St, Suite 130, Kenosha.
Business Structure: Planning & Thinking: There are various types of business structure such as an LLC, S-Corp, C-Corp, Sole Proprietorship and others. Learn the advantages and disadvantages to each of these so you can figure out what is the best fit for you and your business!Oct 10: 6-8 pm at WWBIC, 600 52nd St, Suite 130, Kenosha.
Turn Your Hobby into Your Business: Explore the potential of your business idea! We will focus on examining the feasibility of your business idea, exploring ways to market the product or service, and identify resources for starting your business including an introduction to business planning. No fee. Oct 11: 6-8 pm at Salem Community Library, Highways 83 and AH, Salem
QuickBooks 101: Do you need QuickBooks to computerize your bookkeeping? Learn how to best utilize this software to track your accounts payable, accounts receivable, payroll, sales and use tax, and other features in this basic introduction course. This is a hands-on opportunity to work with the QuickBooks program. Fee: $50.00. Oct 17: 6-9 pm WWBIC, 600 52nd St, Suite 130, Kenosha.
Branding: Creating and Maintaining Your Company's Image."Branding" means a great deal more than simply choosing a name for your company or service. When you brand your business you create an emotional connection with your clients and customers. You must be prepared to literally live the brand in order to preserve the reputation that is its life blood. The process doesn't occur over night and may require the sacrifice of short-term profits to cultivate. In the long-term, however, the highest market share and profitability accrue to brands that consistently deliver core benefits with which customers emotionally connect. Oct 23: 6-8 pm at WWBIC, 505 7th Street,  Racine.
HP: Introduction to Business Operations: Learn the basics on how to run and operate your business as well developing a plan for your business to grow! MUST REGISTER. No fee. Oct 24: 6-8 pm WWBIC, 600 52nd St, Suite 130, Kenosha.
Call WWBIC at  262-925-2840 ti register when required.