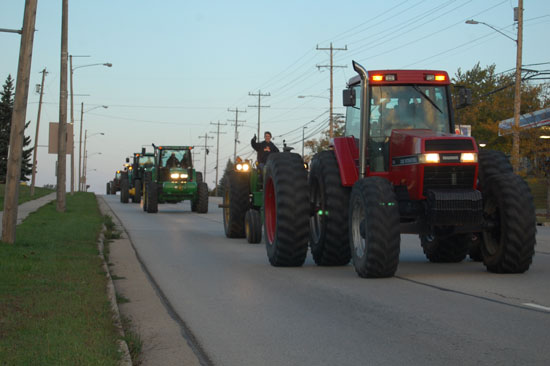 Some Central High School students brought some heavy metal to school today, but it had nothing to do with their iPods.
This morning was the traditional day that some students from farm families drove their tractors to school as part of Homecoming week.
The unique parade in the past had taken place on Farmers Day, which was typically Wednesday. But the tractor procession was moved to Friday this year so that some of the tractors could then participate in the Homecoming parade this evening.
Here is some video as the tractors rolled past the front of the school along Highway 50, escorted by school resource officer Deputy David Wright: