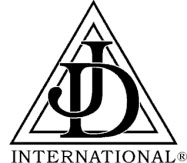 Bristol Job's Daughters are hosting a Fall Fun Fest from 3:30 to 5 p.m. Sunday, Oct. 7, at Washburn Masonic Center, 8102 199th Avenue, Bristol.
The free event will have crafts, refreshments and a build-your-own caramel apple bar. The public is invited to meet the members of Bristol Job's Daughters and enjoy a fun event.
Job's Daughters is an organization for young women from ages 10 to 20. Members learn important skills that benefit them now, as well as in the future, such as leadership, organization, teamwork and self reliance. A truly international organization, Job's Daughters has more than 20,000 members in Canada, Australia, the Philippines, Brazil and the United States. Wisconsin has 20 local chapters, called bethels, and more than 200 members.
To find out more about Job's Daughters International, visit www.joinjobsdaughters.org .
For information on Job's Daughters in Bristol, contact Heather Gascoigne via email at Bristoljd79@gmail.com or at 262.748.5725.