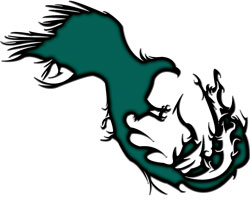 The Wilmot Phoenix have improved to 1-1 in the GFL's fall developmental league by defeating the Kenosha Sabers 40-26 on Friday night.
The Phoenix offense, trying to use these games to improve a now veteran core, put up seven scores including four by WR Eddie Lemay. Starting Quarterback Mike Crews improved on his week one game by leading the team for 27 points. After Crews departed, former linebacker Troy Lessard in his first game at the position had six completions for two scores. New running back Josh Trice had a good night rushing the ball as well.
Defensively, the Phoenix continued to implement its new scheme which went in to effect over the past week. Many of the problems that were endured against the Raiders two weeks ago were fixed to a large extent. Second year linebacker Chris Cahill had a fumble recovery for a score and the defense run by new coordinator Dan Lowes continually got 4th down stops, even though the Sabers would put up a few scores near the end to make the game closer.
The Phoenix will return to the field this Friday against the Chicago Vipers, a new team to the league run by familiar faces. The Vipers will test the Phoenix on both sides of the ball and give the team a good idea of how the new guys are improving. The game next week is at 8:50 pm at Tremper High School in Kenosha.
For more information visit Wilmotphoenix.com.