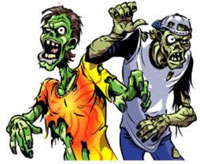 The Pringle Nature Center will present A Haunted Halloween Hike Date on Oct. 27 from 6:30 to 9:30 p.m.
The center is located inside Bristol Woods County Park on Highway MB just south of Highway C
Cost is $5 for general public.
Haunting is done by Boy Scouts and Cub Scouts of Kenosha County. Scouts benefit from some of the proceeds from the event.
Construction has begun on Highway C and MB for a new roundabout. Use alternate routes: From the west – take Hwy 45 to Q, turn east on to Q, take Q to MB, turn north on to MB.